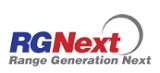 SATCOM Hardware Tech Associate - Ascension Island
Job Location
Ascension Island - British Commonwealth -

Ascension Island

,

Ascension Islands/St. Helena

, United Kingdom
Job Description
Job summary: Operations and Maintenance of Department of Defense Wideband Global Satellite (WGS) Communications Ground Station, supporting down-range operations of the USAF Eastern Test Range located on Ascension Island, South Atlantic Ocean (SAO).

Essential Job Functions:
•Operate and maintain the small MET (Modernization of Enterprise Terminals) SATCOM terminal and associated equipment on Ascension Island, SAO.
•Create and maintain mission station logs (MSL), equipment logs, and daily gateway status reports.
•Assist with other work-center duties as assigned, such as but not limited to property control and logistics.


Required Skills



•Working operational knowledge, use and calibration (as required) of electronic test equipment and tools including but not limited to signal generators, spectrum analyzers, RF power meters, and digital multi-meters.
•Working knowledge, understanding, and familiarity with the operation and maintenance of military satellite communications equipment including antenna systems, RF transmit and receive subsystems, satellite modems and digital interface equipment.
•Computer systems networking knowledge.
•Good working knowledge of Microsoft Office products Outlook, Word, Excel, and PowerPoint.
•Ability to work within a team environment
•Basic electronics and RF competency.
•Ability to follow simple to moderately complex instructions.
•Good interpersonal and communication (verbal and written) skills.
•Self-motivated with good time management skills and the ability to work alone and/or with minimal supervision.
•Familiarity with DSCS/AFWET/WGS SATCOM Earth Terminal equipment and operations desired.
•MET terminal experience desired.






Required Experience



•AS Degree in Electronic Technology, two-year technical school or equivalent military experience.
•Two years of related electronic technician experience.
•Must be able to climb stairs and ladders, work on elevated platforms, and must be able to lift up to 40 pounds unassisted.
•24/7 work-center, 8-hour rotating shifts.
•Must be able to obtain and maintain a DoD Secret security clearance, which includes U.S. Citizenship or US Naturalization.
•Must obtain and maintain a valid U.S. Passport and U.S. driver's license.



What We Offer:
•Everyday Wellness: Access to on-base facilities including: fitness centers, pool, recreational facilities, beach access and restaurants.
•Financial Opportunities: 401k savings program with company match and vesting on day one, retail and merchant employee discount programs, life insurance, business travel insurance and more.
•Work/Life Balance: Tuition reimbursement programs & Professional certification policies.
•Equal Opportunity: Commitment to diversity and strategic partnerships.



Note: This job description describes the general nature of the duties and requirements of the job. It is not intended to be an exhaustive list or to limit the supervisor's ability to modify work assignments as appropriate.



RGNext is committed to recruiting, hiring, and fostering the most qualified employees. RGNext provides equal employment opportunity to all employees and applicants without regard to an individual's protected status: race/ethnicity, color, national origin, ancestry, sex/gender, gender identity/expression, sexual orientation, marital/parental status, pregnancy/childbirth or related conditions, religion, creed, age, disability, genetic information, veteran status, or any other protected status, and to base all such employment decisions upon the individual's qualifications and ability to perform the work assigned.

RGNext Corporate Responsibility
Job Requirements
Required Experience



•AS Degree in Electronic Technology, two-year technical school or equivalent military experience.
•Two years of related electronic technician experience.
•Must be able to climb stairs and ladders, work on elevated platforms, and must be able to lift up to 40 pounds unassisted.
•24/7 work-center, 8-hour rotating shifts.
•Must be able to obtain and maintain a DoD Secret security clearance, which includes U.S. Citizenship or US Naturalization.
•Must obtain and maintain a valid U.S. Passport and U.S. driver's license.
How To Apply
Please apply online at the company career site, https://www.rgnext.com. To review all available openings visit our online
Employment Listings