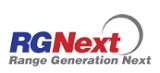 Optics Technician I - Kwajalein Atoll
Job Location
Remote Location - South Pacific Islands -

Kwajalein Atoll

, Marshall Islands
Job Description
Operate and maintain Reagan Test Site instrumentation optics systems and high-speed video cameras.
•Perform preventive and corrective maintenance on assigned equipment in accordance with applicable system technical orders and other appropriate technical documentation.
•Frequently perform job duties at remote sites in tropical environment.
•Perform daily operations and mission support activities according to standardized checklists and work instructions.
•Assist engineers and other technicians with system troubleshooting and repair.
•Perform mechanical and electrical assembly, wiring, soldering repair, and checkout on a variety of electronic components subassemblies, panels, and chassis.


Required Skills
•Strong organization skills
•Good oral and written communication skills.
•Work irregular shifts, weekends, holidays and short notice overtime.
•Establish and maintain effective working relations with employees and the public.
•Must be able to interface with all levels of personnel in a multi-cultural, team-oriented environment.
•Knowledge of hand tools and test equipment.
•Proficient in the use of Microsoft Suite
•An understanding of optical related equipment such as NTSC pattern generators, vector scopes and waveform monitors, analog and digital camera systems and recorders is a plus.
•Able to work at heights up to 60 feet; able to lift, push, pull and carry up to 50 lbs. Able to sustain prolonged periods of standing, kneeling and or repeated stooping.
•Able to travel by boat, helicopter, or aircraft to work at remote sites with limited facilities. Must have a waist circumference of 42" or less to ride in helicopters.
•Proficient in the use of Linux operating system.
•This position is a remote overseas assignment on the Reagan Test Site (RTS) on United States Army Kwajalein Atoll (USAKA), in support of daily, space operations and launch support.
•This position is unaccompanied.

What We Offer:

• Everyday Wellness: Access to on-base fitness centers, pool, bowling alley, beach access, golf course and outdoor recreation.
• Financial Opportunities: 401k savings program with company match and vesting on day one, retail and merchant employee discount programs, life insurance, business travel insurance and more.
• Work/Life Balance and Tuition reimbursement programs.
• Equal Opportunity: Commitment to diversity and strategic partnerships.

Location: Kwajalein, Marshall Islands

Position Type: Full-Time/Regular; Unaccompanied



Note: This job description describes the general nature of the duties and requirements of the job. It is not intended to be an exhaustive list or to limit the supervisor's ability to modify work assignments as appropriate.

RGNext is committed to recruiting, hiring, and fostering the most qualified employees. RGNext provides equal employment opportunity to all employees and applicants without regard to an individual's protected status: race/ethnicity, color, national origin, ancestry, sex/gender, gender identity/expression, sexual orientation, marital/parental status, pregnancy/childbirth or related conditions, religion, creed, age, disability, genetic information, veteran status, or any other protected status. RGNext bases all employment decisions upon an individual's qualifications and ability to perform the work assigned.

RGNext Corporate Responsibility
Job Requirements
Associates degree in electronics is desirable, or a two year technical school, or equivalent military experience.
•Minimum education requirement of a High School Diploma or equivalency.
•One or more years of experience with field maintenance, tracking system maintenance, electronics, computer systems, and/or optical systems required.
•Experience with Fiber optics maintenance and testing desired.
•Flexibility to work occasional non-duty hours or weekends to support specific project requirements.
•Must be able to obtain and maintain a DoD Secret Security Clearance, which includes U.S. citizenship or U.S. naturalization. Current clearance is a plus.
•Valid U.S. Driver's License required.
•Valid U.S. Passport required.
•This position is a remote overseas assignment on the Reagan Test Site (RTS) on United States Army Kwajalein Atoll (USAKA), in support of daily, space operations and launch support.
•This position is unaccompanied.
How To Apply
Please apply online at the company career site, https://www.rgnext.com. To review all available openings visit our online
Employment Listings