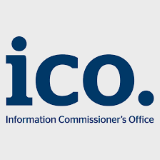 Group Manager International Engagement
Job Location
Wilmslow, Cheshire -

Manchester

, United Kingdom
Job Description
About the role

The focus of the role is not just on leading a team but also taking responsibility for our engagement with important and senior level stakeholders, developing the ICO's policy positions, producing influential guidance and undertaking projects aimed at developing our information rights laws further. You will need to get to the heart of some of the most complex issues we deal with at pace developing practical outcomes. This can involve taking significant decisions with far reaching effects.

The application of our ICO International Strategy will be the backbone to your daily work. To effectively protect the UK public's personal information in a digital global environment, the ICO needs to co-operate and act internationally. The International Engagement Department works to represent the ICO's interests and exchange knowledge at an international level, including at the European Data Protection Board (EDPB) and also to strengthen the ICO's interests beyond the EU framework. The International Strategy seeks to enhance privacy protection for the UK public. Recognising that the ICO needs to be agile in an ever-changing world, the ICO's International Strategy is regularly reviewed and updated in response to new challenges and opportunities. The strategy supports our 2017 Information Rights Strategic Plan.

About you

Your excellent analytical ability and clear and confident communication skills will be key. We need someone who can prioritise competing issues and tasks in a very varied workload. You need to be able to lead a team and ensure it achieves its objectives often in fast moving and challenging environments. Degree educated or equivalent, you will have a strong interest in the information rights landscape. Whilst knowledge of information rights laws would be desirable we would also welcome applications from those who can demonstrate experience of applying similarly complex legislation and the ability to adapt quickly.

Our post is based in our Wilmslow Head Office. You may be required to travel to engagements throughout the UK, often further afield. Therefore, your ability to travel and willingness to work outside of normal office hours is essential.
Job Requirements
Educated to degree level or equivalent
OR
Substantial work experience demonstrating graduate level ability