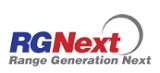 Calibration Technician Senior - Kwajalein Atoll (Ronald Reagan Army Base)
Job Location
Ronald Reagan Army Base -

Kwajalein Atoll

, Marshall Islands
Job Description
Job Description
*Uses Measurement Standards in conjunction with U.S. Army, Air Force, Navy, MFR, and Local Calibration procedures.
*Tests, repairs, and calibrates TMDE following standard metrology and USATA guidelines.
*Maintains current knowledge and skills pertaining to new methods of calibration and standards.
*Assists with training of laboratory personnel and TMDE coordinators.
*Conducts Quality Assurance Audits and End Item inspections in accordance with U.S. Army guidance.
*Uses and revises Army ICE, Fluke MetCal, and SureCal Automated Programs to verify TMDE.
*Uses computer software to perform parts research, prepare required calibration and correction charts, and submit changes to calibration procedures.
*Performs production control procedures as needed or assigned.
*Performs other related duties as assigned.

What we offer:

Everyday Wellness: Access to on-base fitness centers, pool, bowling alley, beach access, golfing, fishing and diving.
Financial Opportunities: 401k savings program with company match and vesting on day one, retail and merchant employee discount programs, life insurance, business travel insurance and more.
Work/Life Balance: Tuition reimbursement programs and flexible schedules.
Equal Opportunity: Commitment to diversity and strategic partnerships.


Note: This job description describes the general nature of the duties and requirements of the job. It is not intended to be an exhaustive list or to limit the supervisor's ability to modify work assignments as appropriate.

RGNext is committed to recruiting, hiring, and fostering the most qualified employees. RGNext provides equal employment opportunity to all employees and applicants without regard to an individual's protected status: race/ethnicity, color, national origin, ancestry, sex/gender; gender identity/expression, sexual orientation, marital/parental status, pregnancy/childbirth or related conditions, religion, creed, age, disability, genetic information, veteran status, or any other protected status, and to base all such employment decisions upon the individual's qualifications and ability to perform the work assigned.
Job Requirements
Required Skills

Working knowledge of Electronic Principles, Radio Frequency, Microwave, DC/LO, and Physical/Dimensional procedures.
Working knowledge of Calibration/Metrology Principles and Best Practices.
Specialization in RF/Microwave Calibration.
Ability to troubleshoot electronic equipment.
Ability to troubleshoot measurement systems.
Knowledge of calibration software programming.
Effective written and communication skills.
Proficient with Microsoft Office Products (strong emphasis on Excel).
Capable of lifting 45 pounds unassisted.
Self-Starter with the ability to work as part of a team as well as working independently.


Required Experience
Bachelor Degree in a related field or combination of education and experience, including military training.
Five (5) or more years calibration experience in a Private, Commercial, or Military Calibration Laboratory within the last eight (8) years.
Experience in the use of commercial automated calibration programs: Army ICE Automated Calibration Software; SureCal, MET CAL, MET TEAM, LogWare III Software, and TIMMS Database Management.
Must be DoD 8750 IA certified within 180 days of hire date.
Valid US driver's license.
Valid US passort required and maintained.
Must be able to obtain and maintain a DoD security clearance, which includes U.S. Citizenship or U.S. naturalization.
Must be able to relocate to the United States Army Kwajalein Atoll.
This is an unaccompanied position.
How To Apply
Please apply online at the company career site, https://www.rgnext.com. To review all available openings visit our online
Employment Listings