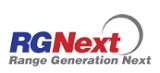 Transmitter Engineer Sr. - Kwajalein Atoll
Job Location
Ronald Reagan Army Base -

Kwajalein Atoll

,

Kwajalein Atoll

, Marshall Islands
Job Description
Essential Functions

Provide technical support for all operations of the ALCOR & MMW transmitters.
Provide input for design modifications and improvements for both ALCOR & MMW transmitters; this includes creating schematics and implementing modifications as well as directing activities of technicians and helpers to properly install these design modifications.
Support maintenance efforts on both ALCOR & MMW transmitter; directs technicians and helpers to accomplish these maintenance activities.
Perform testing and failure analysis of the ALCOR & MMW transmitters down to the component level; design and implement corrective measures to prevent future failures.
Maintain tracking and failure data for ALCOR & MMW high power RF tubes; issues periodic memos indicating spare issues and status.
Maintain, operate and support the MMW HV Test Stand to periodically test and evaluate MMW high power TWTs.
Determine ALCOR and MMW transmitter spares requirements and orders parts as required; finds replacement candidates for obsolete parts and implements required design changes for obsolesence mitigation.
Modify and maintain documentation for ALCOR & MMW transmitters including but not limited to equipment schematics and manuals; verifiy drafting changes to drawings and manuals meet engineering requirements
Create and Administer Engineering Change Proposals (ECPs), performing project design engineering and management to meet performance, cost and schedule objectives.
Support the safety program to ensure a safe workplace for all transmitter personnel; give periodic Electronic Safe Work Practices (ESWP) training; ensures Lockout/Tagout procedures are followed when performing maintenance in high voltage areas.
Write weekly reports conveying transmitter developments and issues/problems to management.
Provide email correspondence with tube vendors and other suppliers as required.
Perform other related duties as assigned.
Job Requirements
Required Skills

Solid knowledge of the fundamentals of transmitter architecture.
Extremely knowledgeable on the use and operation of transmitter amplifiers to include: Klystrons, Travelling Wave Tubes (TWT's), Vacuum Tubes and transistor devices.
High degree of demonstrated ability to effectively use high power RF measurement techniques and perform high voltage troubleshooting.
Design familiarity with switchgears, analog and digital control hardware and EMI/RFI shielding practices.
Familiarity with software such as RSLinx, RSLogix, RSView, Matlab, SPICE
Familiarity with Allen-Bradley hardware (PLC-5 and I/O modules)
Ability to work independently with limited guidance.
Ability to assist in development of junior engineers and technicians.
Ability to lead various disciplines in the completion of projects that may sometimes be technically complex.
Full understanding of the unique safety issues associated with working at high power RF and X-radiation levels that are common in this work environment.
Required Experience

Bachelor of Science Degree in Electrical Engineering or related engineering discipline
5 or more years of radar transmitter experience including:
High power RF measurement and high voltage troubleshooting.
Field installation and testing, calibration, troubleshooting and acceptance testing.
Allen-Bradley hardware (PLC-5 and I/O modules).
Design and development engineering.
Mission Operations.
Direct experience with software such as RSLinx, RSLogix, RSView, Matlab, and SPICE.
C-Band and Ka-band surveillance radar transmitter experience is desired.
Must be able to relocate to the United States Army Kwajalein Atoll, Marshall Islands.
This positions is accompanied.
Must be able to obtain and maintain a DoD security clearance, which includes U.S. Citizenship or U.S. naturalization.
Must be able to obtain and maintain a U.S. passport.
What We Offer

Everyday Wellness: Access to on-base fitness centers, pool, bowling alley, beach access, fishing, scuba diving, snorkeling and golf course.
Financial Opportunities: 401k savings program with company match and vesting on day one, retail and merchant employee discount programs, life insurance, business travel insurance and more.
Work/Life Balance: Tuition reimbursement programs and flexible schedules.
Equal Opportunity: Commitment to diversity and strategic partnerships.
Note: This job description describes the general nature of the duties and requirements of the job. It is not intended to be an exhaustive list or to limit the supervisor's ability to modify work assignments as appropriate.


RGNext is committed to recruiting, hiring, and fostering the most qualified employees. RGNext provides equal employment opportunity to all employees and applicants without regard to an individual's protected status: race/ethnicity, color, national origin, ancestry, sex/gender, gender identity/expression, sexual orientation, marital/parental status, pregnancy/childbirth or related conditions, religion, creed, age, disability, genetic information, veteran status, or any other protected status. RGNext bases all employment decisions upon an individual's qualifications and ability to perform the work assigned.
How To Apply
Please apply online at the company career site, https://www.rgnext.com. To review all available openings visit our online
Employment Listings