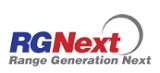 Communications Specialist IV - Kwajalein Atoll
Job Location
Ronald Reagan Army Base -

Kwajalein Atoll

,

Kwajalein Atoll

, Marshall Islands
Job Description
Essential Functions

Responsible for the operation and maintenance of various communications systems and architectures located on eight islands.
Operate and perform preventive/corrective maintenance on analog and IP communications, video distribution systems, timing suites, and alarm systems located throughout RTS facilities.
Effectively utilize a broad range of test equipment in the performance of preventive and corrective maintenance.
Thoroughly maintain equipment documentation, mission logs and forms, and other record keeping requirements.
Identify equipment and infrastructure shortfalls and provide solutions to update, replace, and/or refresh past life cycle equipment.
Build job packages and manage applicable documentation to meet customer requirements for configuration management, drawings and accreditation
Job Requirements
Required Skills

Individually work with customer and outside groups to identify overall goals and spearhead solutions.
Knowledge and advanced troubleshooting skills with Clear-Com digital voice matrix hardware and software or with other voice matrix systems.
Knowledge of proper voice communication practices and procedures.
Advanced troubleshooting skills on complex communication systems, T1s, long-haul circuits, legacy analog channel bank equipment, intelligent channel banks, and analog patch panels.
Knowledge of long haul remote keying for local radio and satellite communication equipment; ability to interface long haul circuits and local radios & key-lines with existing voice matrix systems.
Ability to operate various types of test equipment to include multimeters, oscilloscopes, spectrum analyzers, etc. to effectively perform preventive and corrective maintenance actions.
Technical writing skills to produce, edit and maintain prints, circuit drawings, schematics, diagrams, and manuals in accordance with customer requirements.
Ability to utilize technical documentation to support maintenance actions, configuration changes, and upgrade processes.
Ability to safely and effectively use various power tools.Ability to configure and maintain video distribution equipment while maintaining cyber security requirements.
Ability to lift up to 50 lbs unassisted.
Be willing to work extended hours and occasional overnight and extended stays at remote locations to support mission requirements.
Able to travel by boat, helicopter, or aircraft to work at remote sites with limited facilities. Must have a waist circumference of 42" or less to ride in helicopters.
Required Experience

Bachelor Degree in a related field or combination of education and experience equivalent combined with military technical school training.
Eight or more years' experience required
CompTIA Net+, Security+ or similar certifications meeting DoD requirements within 6 months of hire.
Experience with legacy analog and IP based communication equipment.
Experience with managing and maintaining distributions frames, 110 and 66 block wiring practices and procedures in accordance with telecom codes and standards.
Experience in the installation, testing, and maintenance of intrusion detection systems.
Familiar with analog video distribution systems; H.264 analog to digital encoding/decoding network streaming technologies.
Have an understanding of unicast, multicast, TCP, UDP, and H.264 streaming concepts.
Experience with the installation and maintenance of UPS backup power equipment. Ability to perform preventive and corrective maintenance on both AC and DC power distributions systems.
Experience with voice/data and audio/video transport systems, Synchronous Optical Networking (SONET), Optical Transport Network (OTN), CISCO networking, Integrated Services Digital Network (ISDN), and Digital Subscriber Line (DSL) services.
Familiarity with network operations, industry standard practices, and various protocols.
Must be able to obtain and maintain a DoD Secret security clearance, which includes U.S Citizenship or U.S naturalization.
This position is a remote overseas assignment on the Reagan Test Site (RTS) on United States Army Kwajalein Atoll (USAKA), in support of daily, space operations and launch support.
This position is accompanied.
Must be able to obtain and maintain a DoD Secret Security Clearance, which includes U.S. citizenship or U.S. naturalization
Valid U.S. drivers license required
Valid U.S. passport required and maintained.
Must be able to relocate to the United States Army Kwajalein Atoll.
What We Offer

Everyday Wellness: Access to on-base fitness centers, pool, bowling alley, beach access, fishing, scuba diving, snorkeling and golf course.
Financial Opportunities: 401k savings program with company match and vesting on day one, retail and merchant employee discount programs, life insurance, business travel insurance and more.
Work/Life Balance: Tuition reimbursement programs and flexible schedules.
Equal Opportunity: Commitment to diversity and strategic partnerships.
Note: This job description describes the general nature of the duties and requirements of the job. It is not intended to be an exhaustive list or to limit the supervisor's ability to modify work assignments as appropriate.

RGNext is committed to recruiting, hiring, and fostering the most qualified employees. RGNext provides equal employment opportunity to all employees and applicants without regard to an individual's protected status: race/ethnicity, color, national origin, ancestry, sex/gender, gender identity/expression, sexual orientation, marital/parental status, pregnancy/childbirth or related conditions, religion, creed, age, disability, genetic information, veteran status, or any other protected status. RGNext bases all employment decisions upon an individual's qualifications and ability to perform the work assigned.
How To Apply
Please apply online at the company career site, https://www.rgnext.com. To review all available openings visit our online
Employment Listings