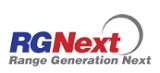 Systems Engineer Principal - Kwajalein Atoll
Job Location
Ronald Reagan Army Base -

Kwajalein Atoll

,

Kwajalein Atoll

, Marshall Islands
Job Description
Essential Functions

•Perform analysis of documented user requirements and direct or assist in the design of test plans in support of user requirements for complex missile flight tests
•Review user requirements documentation; designs, defines and documents mission test plans; transforms test plans into test scripts and executes those scripts
•Participate in all phases of risk management assessment and software/hardware development of test configurations
•Serve on console to support real-time flight test execution as instrumentation controller or analytical position
•May serve as Mission Test Director for specific Range tests
Job Requirements
Required Skills

•Strong organizational and leadership skills
•Good oral and written communication skills
•Proficient in the use of Microsoft Office Suite
•Experience with and working knowledge of Universal Documentation System (UDS)
•Able to maintain poise in stressful real time flight test execution environment
•Able to perform duties with little supervision

Required Experience

•Bachelor's Degree in Science, Technology, Engineering or Mathematics (STEM) from accredited university
•Eight (8) or more years experience in an Engineering-related field
•Experience with real-time flight test execution at a Major Range and Test Facility Base is a plus
•Must be able to obtain and maintain a DoD Secret security clearance, which includes U.S. Citizenship or U.S. naturalization
•Valid U.S. Driver's License required.
•Valid U.S. Passport required
•This position is a remote overseas assignment on the Reagan Test Site (RTS) on United States Army Kwajalein Atoll (USAKA), in support of daily, space operations and launch support
•This position is accompanied.

What We Offer

•Everyday Wellness: Access to on-base fitness centers, pool, bowling alley, beach access, fishing, scuba diving, snorkeling and golf course.
•Financial Opportunities: 401k savings program with company match and vesting on day one, retail and merchant employee discount programs, life insurance, business travel insurance and more.
•Work/Life Balance: Tuition reimbursement programs and flexible schedules.
•Equal Opportunity: Commitment to diversity and strategic partnerships.

Note: This job description describes the general nature of the duties and requirements of the job. It is not intended to be an exhaustive list or to limit the supervisor's ability to modify work assignments as appropriate.


RGNext is committed to recruiting, hiring, and fostering the most qualified employees. RGNext provides equal employment opportunity to all employees and applicants without regard to an individual's protected status: race/ethnicity, color, national origin, ancestry, sex/gender, gender identity/expression, sexual orientation, marital/parental status, pregnancy/childbirth or related conditions, religion, creed, age, disability, genetic information, veteran status, or any other protected status. RGNext bases all employment decisions upon an individual's qualifications and ability to perform the work assigned.
How To Apply
Please apply online at the company career site, https://www.rgnext.com. To review all available openings visit our online
Employment Listings