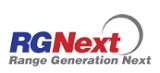 Occupational Health & Safety Lead - Kwajalein Atoll
Job Location
Ronald Reagan Army Base -

Kwajalein Atoll

,

Kwajalein Atoll

, Marshall Islands
Job Description
Essential Functions

*Develop, implement, update and oversee occupational health, safety, aand environmental related policies, procedures, and best management practices in accordance with the RGNext Occupational Health & Safety Program, Occupational Safety and Health Administration (OSHA), and the Department of Army Safety Program requirements.
*Monitor and support compliance relative to the US Army Kwajalein Atoll Range Engineering Contract performance work statements and contract deliverables for occupational health, industrial safety, and industrial hygiene management requirements including contractual commitments, laws and regulations.
*Coordinate with and provide technical assistance to project departments (e.g., Engineering, Technical Facilities, Range Instrumentation Departments, Mission Operations) with regard to compliance with project-specific occupational health and safety requirements and in safely planning and executing work activities.
*Participate in meetings with customers, project team members, and contractors/subcontractors to advise them of occupational health and safety requirements that may affect project design/schedule/cost.
*Develop, implement, update, and conduct classroom occupational health and safety related training.
*Assist in implementing the Employee Job Task Analysis (EJTA) training process.
*Training may included: new employee safety orientation, fall protection, electrical safety/LOTO, confined space, respiratory protection, hand & power tool safety, facility inspection, job hazard analysis, aerial lift, bloodborne pathogens, tower climbing, basic rigging, etc.
*Contribute to the oversight of incident management, accident prevention programs, recognition, evaluation, and control of hazardous activities and/or conditions.
*Assess organizational work activities/processes, recommend safe work practices and assist departments in development and/or develop Job Hazard Analysis (JHA), Plan-of-the-Day and/or perform safety risk assessments.
Establish, update and implement the Energized Work Permit process.
*Assist in management of Local Occupational Health Hazard Inventories (LOHHI) and of the implementation Personal Protective Equipment (PPE) Hazard Assessment.
*Advise project leadership and employees of occupational health and safety noncompliance; stop work in imminent danger situations and under conditions of adverse health and environmental impact; develop project specific mitigation and reports actions to project leadership.
*Recommend acceptable work practices and ensure their implementation.
Conduct facility safety inspections and/or Hazardous Materials, Waste and Petroleum Products (HMWPP) inspections. Supports facility custodian quarterly safety inspections and corrective action tracking.
Perform programmatic occupational health and safety assessments (e.g., OSHA noise exposure, confined space, respiratory protection, etc.).
*Monitor regulatory standards for program update and application, where required.
Conduct industrial hygiene surveys (e.g., noise, air quality, exposure monitoring, etc.).
*Participate in incident investigations related to operations which result in personal injury, illness, property damage; and/or near miss, document causative factors, and prepare reports. May particiapte in the Incident Review Board process.
*Support and actively participate in employee based safety programs including Employee Safety Management Committees and People Based Safety initiatives.
*May perform spill response activities.
*May travel by plane, heleocopter and/or boat to conduct work activities on outer islands.
*Execute other duties as assigned by the Occupational Health, Safety & Environmental Manager.
*Additional duties may include work assignments on outer islands.
Job Requirements
Required Skills

*Extensive knowledge of occupational health and safety standards, rules and regulations and proficiency in applying them to projects.
*Working knowledge of safe work practices and experience in conducting accident investigations and experience with OSHA Recordkeeping requirements.
*Proficient in conducting occupational health and safety training programs.
*Adheres to professional principles and conduct and demonstrate strong communication and public speaking skills.
*Possess leadership and teambuilding skills and application.
*Working knowledge of Microsoft Word, Excel and Power Point.

Required Experience

*Bachelor Degree in Occupations Health and Safety or a related field or equivalent combination of education and experience.
*Five or more years relevant occupational health and safety related.
*Previous Kwajalein work experience (e.g., safety, radars, telemetry and/or mission support)
*Experience in report writing and document development
*Certified Industrial Hygienist (CIH) / Experience in Industrial Hygiene Principles
*Certification from the Board of Certified Safety Professionals (BCSP).
*OSHA 510 or 511 Training
*OSHA 500/502 or 501/503 Trainer Course
*EM 385-1-1 US Army Corps of Engineers (USACE) Safety and Health Training
*24 or 40-HR HAZWOPER Training
*Incident Investigation Root Cause Analysis Training
*First Aid/CPR/AED Instructor Training
*Certified Crane Inspector or experience with industrial stationary/mobile cranes
*Experience with OSHA electrical safety and/or NFPA standards
*Experience in maritime safety
*Experience with environmental standards and/or hazardous material/waste management
*Must be able to obtain and maintain a DoD security clearance, which includes U.S. Citizenship or U.S. naturalization.
*Valid U.S. Driver's License.
*Valid U.S. passport
*This position is a remote overseas assignment on the Reagan Test Site (RTS) on United States Army Kwajalein Atoll (USAKA), in support of daily, space operations and launch support.
*This position is unaccompanied.

What We Offer

*Everyday Wellness: Access to on-base fitness centers, pool, bowling alley, beach access, fishing, scuba diving, snorkeling and golf course.
*Financial Opportunities: 401k savings program with company match and vesting on day one, retail and merchant employee discount programs, life insurance, business travel insurance and more.
*Work/Life Balance: Tuition reimbursement programs and flexible schedules.
*Equal Opportunity: Commitment to diversity and strategic partnerships. RGNext is committed to recruiting, hiring, and fostering the most qualified employees.

Note: This job description describes the general nature of the duties and requirements of the job. It is not intended to be an exhaustive list or to limit the supervisor's ability to modify work assignments as appropriate.

RGNext provides equal employment opportunity to all employees and applicants without regard to an individual's protected status: race/ethnicity, color, national origin, ancestry, sex/gender, gender identity/expression, sexual orientation, marital/parental status, pregnancy/childbirth or related conditions, religion, creed, age, disability, genetic information, veteran status, or any other protected status. RGNext bases all employment decisions upon an individual's qualifications and ability to perform the work assigned.
How To Apply
Please apply online at the company career site, https://www.rgnext.com. To review all available openings visit our online
Employment Listings