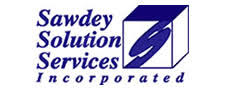 Special Security Officer (SSO)
Job Location
Al Udeid, AFB -

Doha

, Qatar
Job Description
We are seeking a Special Security Officer (SSO) at Al Udeid AB in Doha Qatar.

Description:
The Special Security Officer (SSO) will provide day-to-day security support.
The Contractor shall assist in the operation of the Special Security Office and help to administer the SCI security program to include providing SCI security guidance for other local/tenant SCIFs on Al Udeid AB and other SCIFs within the USAFCENT Area of Responsibility (AOR) when requested by the COR.

Additional Responsibilities Include, but are not Limited To:

• Maintain applicable SCI directives, regulations, manuals, and guidelines to adequately discharge SSO duties and responsibilities.
• Perform a full range of security duties and assignments in support of the USAFCENT AFFOR A2 SCI security program and the 379th Air Expeditionary Wing (AEW).
• Ensuring personnel have the proper clearances and access to perform their duties; ensure SCI facilities (SCIFs) have been accredited in order to protect SCI material and systems; provide required security training to personnel; continuously assess procedures to identify security shortfalls and provide appropriate recommendations for revising and improving security policies, procedures and systems; train Special Security Representative; and assist the Information Assurance Manager.
• Ensure SCI is properly accounted for, controlled, transmitted, transported, packaged, and safeguarded.
• Ensure SCI is destroyed by authorized means.
• Ensure SCI is disseminated only to persons authorized access to the material and having an established need-to-know.
• Investigate SCI security infractions, making recommendations to the Chief SSO on site and preparing required reports.
• Maintain continuing liaison, with collateral security officials to ensure both security levels are mission accomplished.
• Conduct SCI personnel, information, physical and technical security (TEMPEST/Technical Surveillance Countermeasures (TSCM) actions.
• Provide all security awareness trainings as required by regulations and requested by the COR.
• Perform all aspects of the SCI Personnel Security Program to include, for example, nomination interviews, validation of SCI access requirements, submission of investigative requests, conduct SCI security briefings; obtain signed NonDisclosure Agreement (NdA) and NonDisclosure Statement (NdS); and perform other related personnel security actions.
• Provide a briefing on local SCI security procedures to newly-arrived personnel and those receiving initial SCI indoctrination.
• Emphasize unauthorized disclosure awareness, management, and reporting during indoctrination and termination briefings and day-to-day security program execution.
• Serve as the official channel for certifying and receiving SCI visitor clearances/accesses.
• Maintain the Joint Personnel Adjudication System (JPAS) to accurately reflect all personnel under their security cognizance.
• Provide guidance and assistance for processing SCI position and eligibility requests.
• Process all derogatory information concerning SCI indoctrinated individuals under their security cognizance and assist commanders and directors with establishment of Security Information Files.
• Assist in providing overall physical security and will ensure that all current and future SCI Facilities (SCIFs) comply with the physical security standards outlined in ICD 705 all other applicable directives and established policies.
• Prepare and revise, as needed, all physical accreditation paperwork, to include the fixed facility checklists.
• Ensure appropriate accreditation documentation is available for each SCIF and under the organization's security cognizance.
• Ensure that each SCIF under their security cognizance conducts annual self-inspections of the security program.
• Assist with proposal development, if necessary.
Job Requirements
Experience:
• Two (2) years full-time experience working with SCI in all security disciplines, but specifically in personnel, physical, information and basic information assurance.
• May substitute two (2) years of experience in lieu of each year of college, i.e., two-year college degree requires six (6) years of full-time experience.

Education:
• Bachelor's degree.

Certificates, Licenses, Registrations:
• Must have attended and completed a formal SSO certification training and a Sensitive Compartmented Information Facilities (SCIF) physical security course within the last five (5) years.

Other Required Skills & Abilities:
• Ability to work independently in an operational environment so the contractor must possess knowledge of a full range of security principles, concepts, practices, products and services; methods for evaluating risk and vulnerability; implementing mitigating improvement; and disseminating security procedures/processes.
• Must have a thorough knowledge of Intelligence Community Directives (ICD) 704, ICD 705 and Technical Specifications and DoDM 5105.21, V1 thru V3 and working knowledge of other applicable Director of National Intelligence (DNI), Defense Intelligence Agency (DIA), and USAF directives and regulations.
• Must be able to interpret Director of National Intelligence, Defense Intelligence Agency and DoD directives and provide technical advice and guidance on SCI personnel, physical and information security standards.
• Must have the ability to gather facts and use effective analytical and evaluative methods to assess information, plan the sequence of actions necessary, make sound decisions and solve a variety of security problems.
• Possess a thorough understanding of all aspects of SCI security requirements and shall assist USAFCENT to prepare, coordinate and deliver documentation/briefing presentations in accordance with (IAW) prescribed formats within specified timelines.
• Must be able to effectively communicate with customer and fulfill all duties and responsibilities as listed in the contract.
• Must be proficient in Microsoft Office suite including, but not limited to: Word, PowerPoint, Excel, and Outlook.

Security Clearance: Top Secret/SCI security clearance required.

US Citizenship: This position supports a U.S. Government Contract whose terms require Sawdey Solution Services to staff it only with U.S. Citizens.
How To Apply
To apply for our open positions you may visit our website and apply online or you can send your resume to hlong@sawdeysolutionservices.com