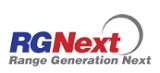 Tech Control Technician I
Job Location
Ronald Reagan Army Base -

Kwajalein Atoll

, Marshall Islands
Job Description
Essential Functions
•Exercises technical control, coordination, and supervision over subordinate Global Information Grid (GIG) facilities, GIG transmission systems, trunks, and circuits.
•Reports the status of facilities, transmission links, trunks, and circuits, in accordance with DISA reporting directives and submits status reports in accordance with DISAC 310-55-1, DISA Network Operations (NetOps), and DISA DISA Network Operations Center (DNC) supplements.
•Coordinates and troubleshoots with DISA NetOps centers, adjacent facilities, customer agencies, maintenance organizations, and commercial vendors to troubleshoot, isolate, repair, and effect restoration of service.
•Implements DISA Restoral Plans (R-Plans), minimal essential circuit listings Minimum Essential Circuit Lists (MECLs), and local restoral plans (LRPs) as directed by the DISA element or Facility Control Office (FCO) or Service NetOps component and restores disrupted service to users that are not covered by R-Plans by using any other existing communications capabilities.
•Assists in the development of DISA R-Plans and MECLs as requested; develops LRPs; performs periodic review of all R-Plans and ensures corrections are provided to the DISA element and to the appropriate FCO and Service NetOps component; and maintains current copies of these plans.
•Performs quality control tests and measurements on all applicable trunks, channels, circuits, and equipment for which the TCF is responsible.
•Ensures quality of GIG transmission, timing and synchronization, multiplex, and switching equipment using installed monitoring capabilities and appropriate communications test equipment.
•Reviews and analyzes system, trunk, circuit, and equipment performance and coordinates and assists in troubleshooting, isolating, repairing, and correcting the unsatisfactory condition or fault in cooperation with other facilities, customer agencies, maintenance organizations, commercial vendors, and DNCs.
•Performs testing and acceptance and activates, changes, and deactivates trunks and circuits in accordance with DISA Telecommunications Service Orders or as directed by higher levels of control [e.g., DNC5 and DISA Command Center (DCC)] in times of stress including tactical trunks and circuits and submits applicable reports (i.e., delayed service, exception, ineffect) in accordance with DISAC 310-130-1, Submission of Telecommunications Services Requests.
•Performs network management functions, including bandwidth control, for those networks for which responsibility has been assigned. Requests authorized service interruption (ASI) for subordinate facilities from the appropriate DISA element in accordance with DISAC-310-55-l and controls routine downtime for preventive maintenance and other actions requiring equipment substitution.
•Arranges for user release of individual circuits for out-of-service quality control testing, routine maintenance, and other scheduled service interruptions.
•Performs administration and record keeping functions required by DISA Circulars.
•Submits facility or link data in accordance with DISA NetOps, DISA DNC supplements, or FCO instructions.
•Submits corrections to DISAC 310-55-1 DISA DNC supplements or FCO instructions.
•Submits a DD Form 1368: Modified Use of Leased Communication Facilities on leased circuit outages, when responsibility has been assigned, in accordance with DISAC 350-135-1 and DISAC 310-130-1, Submission of Telecommunications Service Requests.
•Reports meaconing, intrusion, jamming, and interference (MIJI) of electromagnetic systems, in accordance with service directives on all affected GIG systems, with an information copy to the FCO and the DISA elements.

Required Skills
•Solid understanding of electrical principles as well as information systems analysis and design.
•MS Office literate and strong written and verbal communication skills.
•Works well in a team orientated environment. 
•Ability to use network troubleshooting protocols and monitoring software, desired.

Required Experience
•High School Diploma or equivalent.
•Commercial or military training in communications theory and operation or
•Zero or more years experience in formal on-the-job training as a Technical Controller or related field.
•Certification from a Department of Defense (DoD) service school or equivalent public/private training in Tech Control or Information Systems Operations and Maintenance, desired.
•CCENT or equivalent certification, desired.
•CompTIA Security+ or equivalent DoD Directive 8570.01-m certifications, desired.
•CCNA or Network+ certifications, desired.

Additional Eligibility Qualifications
•This position is unaccompanied.
•Must be able to relocate to the United States Army Kwajalein Atoll, Marshall Islands.
•Must be able to obtain and maintain a U.S. passport
• Must be able to obtain and maintain a DoD security clearance, which includes U.S. Citizenship or U.S. naturalization

What We Offer
•Everyday Wellness: Access to on-base fitness centers, pool, bowling alley, beach access, fishing, scuba diving, snorkeling and golf course.
•Financial Opportunities: 401k savings program with company match and vesting on day one, retail and merchant employee discount programs, life insurance, business travel insurance and more.
•Work/Life Balance: Tuition reimbursement programs and flexible schedules.
•Equal Opportunity: Commitment to diversity and strategic partnerships.

Note: This job description describes the general nature of the duties and requirements of the job. It is not intended to be an exhaustive list or to limit the supervisor's ability to modify work assignments as appropriate.


RGNext is an Equal Opportunity/Affirmative Action employer. All qualified applicants will receive consideration for employment without regard to race, color, religion, creed, sex, sexual orientation, gender identity, national origin, disability, protected Veteran status or any other protected class.
Job Requirements
Required Experience
•High School Diploma or equivalent.
•Commercial or military training in communications theory and operation or
•Zero or more years experience in formal on-the-job training as a Technical Controller or related field.
•Certification from a Department of Defense (DoD) service school or equivalent public/private training in Tech Control or Information Systems Operations and Maintenance, desired.
•CCENT or equivalent certification, desired.
•CompTIA Security+ or equivalent DoD Directive 8570.01-m certifications, desired.
•CCNA or Network+ certifications, desired.

Additional Eligibility Qualifications
•This position is unaccompanied.
•Must be able to relocate to the United States Army Kwajalein Atoll, Marshall Islands.
•Must be able to obtain and maintain a U.S. passport
• Must be able to obtain and maintain a DoD security clearance, which includes U.S. Citizenship or U.S. naturalization
How To Apply
Please apply online at the company career site, https://www.rgnext.com. To review all available openings visit our online
Employment Listings