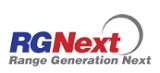 Network Specialist - Kwajalein Atoll
Job Location
Kwajalein Atoll

, Marshall Islands
Job Description
Essential Functions
•Assume direct responsibility for the classified and unclassified range networks.
•Provide tier II network systems troubleshooting as required.
•Maintain network device configuration baselines.
•Schedule and verify preventive maintenance of network devices.
•Maintain a log and report network outage/trouble.
•Perform and document periodic network performance testing.
•Organize and maintain network documentation.
•Maintain standard network practices and procedures.
•Inventory and ensure appropriate network device spares.
•Prepare reports, studies, and research as requested.
•Provide technical assistance to other team members as needed.
•Provide ongoing improvements and long-term support for networks in accordance with accreditation and regulatory requirements.
•Perform other related duties as assigned.


What We Offer
•Everyday Wellness: Access to on-base fitness centers, pool, bowling alley, beach access, fishing, scuba diving, snorkeling and golf course.
•Financial Opportunities: 401k savings program with company match and vesting on day one, retail and merchant employee discount programs, life insurance, business travel insurance and more.
•Work/Life Balance: Tuition reimbursement programs and flexible schedules.
•Equal Opportunity: Commitment to diversity and strategic partnerships.

Note: This job description describes the general nature of the duties and requirements of the job. It is not intended to be an exhaustive list or to limit the supervisor's ability to modify work assignments as appropriate.



RGNext is committed to recruiting, hiring, and fostering the most qualified employees. RGNext provides equal employment opportunity to all employees and applicants without regard to an individual's protected status: race/ethnicity, color, national origin, ancestry, sex/gender, gender identity/expression, sexual orientation, marital/parental status, pregnancy/childbirth or related conditions, religion, creed, age, disability, genetic information, veteran status, or any other protected status. RGNext bases all employment decisions upon an individual's qualifications and ability to perform the work assigned.
Job Requirements
Required Skills
•Demonstrated ability to plan, implement and administrate Cisco network environments (i.e. switches, routers, firewalls, etc.)
•Ability to use network troubleshooting protocols.
•Excellent English verbal and writing skills including report preparation.
•Excellent customer interaction skills
•Knowledge of Six Sigma program tools and methodologies and/or Six Sigma Certification, desired.
•Demonstrated ability in supporting DoD Networks, desired.
•Familiarity with Cisco Identity Services Engine (ISE), Cisco Prime Infrastructure and Solarwinds, desired.
•Strong understanding of multicast and QoS, desired.

Required Experience
•Bachelor degree in Network Technology, Computer Science, or Information Systems Management or combination of education and experience equivalent.
•Two or more years of related experience.
•Current CCNA certification
•Experience in Cisco based network design, implementation, and troubleshooting.
•Direct experience supporting RMF accreditations.
•Experience in Cisco based network design, implementation, and troubleshooting.
•Security+ or equivalent DoD Directive 8570.07-M certifications or within 6 months of hire.
•Current CCNP certification, desired.
•This position is unaccompanied.
•Must be able to obtain and maintain a DoD Secret Security Clearance, which includes U.S. citizenship or U.S. naturalization.
•Valid U.S. passport required and maintained.
•Must be able to relocate to the United States Army Kwajalein Atoll.
How To Apply
Please apply online at the company career site, https://www.rgnext.com. To review all available openings visit our online https://www.rgnext.com/careers/