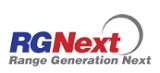 Hardware Engineer - Kwajalein Atoll
Job Location
Kwajalein Atoll

, Marshall Islands
Job Description
RGNext offers our team of experienced, professional employees, an environment of challenging, stimulating and personally and professionally rewarding career opportunities like this one!

Essential Functions
•Responsible for operating, maintaining, and upgrading the land and sea based missile flight safety systems located in the tropical Marshall Islands. The variety of systems includes RF, electronics, high power transmitters, antennas and pedestals, software, networks, processing and display computers, telemetry, communications, and facilities.
•Work with high power transmitters and other RF equipment, antennas, pedestals, electronics, test equipment, computers, and a variety of other technical equipment.
•Maintain, operate, improve, and document the systems primarily on the islands of Kwajalein and Roi-Namur, and may also support the systems on a ship as well.
•Periodically perform activities on towers and elevated structures using the proper PPE.
•Provide our customers support by contributing to preparation, planning, and/or mission execution.
•Lead and/or participate in troubleshooting efforts, fault detection, fault isolation, reporting, repair, testing, and documentation.
•Contribute to overseeing other tasks related to property, calibration, secure room, COMSEC, and other duties related to supporting the team and mission.
•Perform technical requirements analysis and capture
•Perform RF link analysis, field strength calculations
•Document data and signal flow across the systems.
•Provide support for RF Safety to include surveys, RF analysis, and incident investigation.


What We Offer:
•Everyday Wellness: Access to on-base fitness centers, pool, bowling alley, beach access, fishing, scuba diving, snorkeling and golf course.
•Financial Opportunities: 401k savings program with company match and vesting on day one, retail and merchant employee discount programs, life insurance, business travel insurance and more.
•Work/Life Balance: Tuition reimbursement programs.
•Equal Opportunity: Commitment to diversity and strategic partnerships.





Note: This job description describes the general nature of the duties and requirements of the job. It is not intended to be an exhaustive list or to limit the supervisor's ability to modify work assignments as appropriate.



RGNext is an Equal Opportunity/Affirmative Action employer. All qualified applicants will receive consideration for employment without regard to race, color, religion, creed, sex, sexual orientation, gender identity, national origin, disability, protected Veteran status or any other protected class.
Job Requirements
Required Skills
•Ability to effectively use spectrum analyzers, oscilloscopes, digital multi-meters, RF power meters, and network analyzers to perform electronic maintenance.
•Ability to build and/or terminate cables including BNC, N type RF cables, semi-rigid coax, Heliax coax and soldering.
•Self-motivated and work effectively with considerable latitude but follow established processes.
•Work well independently but also as part of a team with a common goal.
•Excellent written and oral communication skills.
•Proficient in Microsoft Office Suite (Outlook, Word, PowerPoint, Excel) and Microsoft Project.
•Familiar with configuring routed and switched IP networking equipment.
•Travel to other neighboring islands via helicopter and small plane.

Required Experience
•Bachelor's Degree in an Engineering discipline.
•Zero or more years' experience
•Military experience with technical systems such as avionics communications, radars, and control systems.
•Experience in Missile Flight Safety systems desired
•Experience with software programming or SharePoint management desired.
•Security+, Network+, CCENT, and/or CCNA certifications desired
•Experience with RF and electronic systems such as satellite communications, radar, or cellular systems.

Additional Eligibility Qualifications
•Willingness and physical ability to work aboard a ship at-sea for multiple weeks
•Able to travel by boat, helicopter, or aircraft to work at remote sites with limited facilities. Must have a waist circumference of 42" or less to ride in helicopters.
•Physical ability to climb stairs and towers and to move equipment and racks.
•This position is unaccompanied.
•Must be able to relocate to the United States Army Kwajalein Atoll, Marshall Islands.
•Must be able to obtain and maintain a U.S. passport
•Must be able to obtain and maintain a DoD security clearance, which includes U.S. Citizenship or U.S. naturalization
How To Apply
Please apply online at the company career site, https://www.rgnext.com. To review all available openings visit our online https://www.rgnext.com/careers/