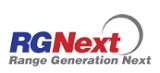 Senior Cybersecurity Systems Analyst
Job Location
Kwajalein Atoll

, Marshall Islands
Job Description
RGNext offers our team of experienced, professional employees, an environment of challenging, stimulating and personally and professionally rewarding career opportunities like this one!

Essential Functions
•Responsible for ensuring compliance with Army-mandated information assurance requirements and security of the Reagan Test Site (RTS) networks.
•Responsible for implementation, management, operation and maintenance of Cyber Security tools on the RTS networks.
•Responsible for maintaining network accreditation, responding to information assurance taskings and IT security-related incidents, and for ensuring IAVA compliance.
•Lead IT security systems projects and provide input and direction from an IT security perspective.
•Provide subject matter expertise in the conduct of investigations, system designs.
•Develop action plans, inclusive of all project aspects, from inception to conclusion.
•Develop and implement comprehensive tracking and control procedures for identifying issues / areas of concern or non-compliance.
•Maintain a proactive stance to identify, circumvent, avoid and / or resolve issues and problems that create an adverse impact.
•Perform risk identification and analyses.
•Inform IT senior management of projects status and critical and / or outstanding issues that may affect business user / customer, or project timeframes.
•Recommend timely and appropriate response, solution or course of action to complex matters as appropriate within scope of responsibility.
•Develop and maintain policies, plans and processes that establish the IT security culture.
•Review change requests submitted to the IT Change Control Board.
•Review network scans to verify and ensure network security is maintained.
•Ensure systems are configured securely according to the Security Technical Implementation Guides (STIGs).
•Test for compatibility and plan the integration of new elements to the network to include LAN/WAN components, software and hardware.
•Maintain and operate security monitoring auditing tools, such as HBSS/EPO, Tenable Security Center/ACAS/SCAP, LCE, QRadar, SPLUNK.
•Research and prepare studies and estimates for project proposals.
•Other duties as required or assigned.

What We Offer:
•Everyday Wellness: Access to on-base fitness centers, pool, bowling alley, beach access, fishing, scuba diving, snorkeling and golf course.
•Financial Opportunities: 401k savings program with company match and vesting on day one, retail and merchant employee discount programs, life insurance, business travel insurance and more.
•Work/Life Balance: Tuition reimbursement programs and flexible schedules.
•Equal Opportunity: Commitment to diversity and strategic partnerships.

Note: This job description describes the general nature of the duties and requirements of the job. It is not intended to be an exhaustive list or to limit the supervisor's ability to modify work assignments as appropriate.

RGNext is an Equal Opportunity/Affirmative Action employer. All qualified applicants will receive consideration for employment without regard to race, color, religion, creed, sex, sexual orientation, gender identity, national origin, disability, protected Veteran status or any other protected class.
Job Requirements
Required Skills
•Advanced troubleshooting skills for supporting complex hardware and network infrastructures with high-reliability requirements.
•Requires excellent English verbal and writing skills including report preparation.
•Must be very familiar with AR 25-2.

Required Experience
•Bachelor Degree in Computer Science or equivalent combination of education and experience.
•Five (5) or more years of experience in network administration, and Linux and Windows operating systems.
•Firewall experience highly desired; preferably Cisco.
•eMASS, HBSS/EPO, Tenable Security Center/ACAS/SCAP highly desirable

Additional Eligibility Qualifications
•Willing to work flexible hours and/or remote sites when conditions dictate.
•Must hold 8570.1 IAT level II compliant certifications.
•Must be able to relocate to the United States Army Kwajalein Atoll, Marshall Islands.
•Must have and maintain an active DoD Secret security clearance is required, Top Secret clearance is desirable, which includes U.S. Citizenship or U.S. naturalization
•Must be able to obtain and maintain a U.S. passport
•Valid U.S. Driver's License required.
•This position is accompanied.
How To Apply
Please apply online at the company career site, https://www.rgnext.com. To review all available openings visit our online https://www.rgnext.com/careers/