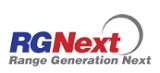 Windows System Administrator - Kwajalein Atoll
Job Location
Kwajalein Atoll

, Marshall Islands
Job Description
We are seeking a Windows Systems Administrator with experience deploying, configuring and maintaining Windows systems in a mission critical environment. In this role, the Systems Administrator will work with a team supporting mission initiatives in a secure, isolated computing environment. The Administrator will be expected to work with their peers, internal customers, and management to create a highly available and standardized IT infrastructure. While this position is an individual contributor, collaboration and strong technical knowledge and skills will be essential attributes.

Essential Functions
•Install, maintain, and support multiple Windows-based servers and workstations on physical and virtual platforms in support of RTS initiatives.
•Able to troubleshoot issues that arise as well as look for issues proactively.
•Maintain a secure computing environment, including adherence to a backup schedule, patching of all systems, and applying applicable STIG settings.
•Maintain a regular and predictable work schedule.
•Establish and maintain effective working relationships within the department, and within the wider RGNext business units.
•Deploying, configuring, and maintaining Windows systems.
•Managing users and groups within Active Directory.
•Securing physical and virtual machines to DISA STIG requirement.
•Perform other duties as necessary.

What We Offer
•Everyday Wellness: Access to on-base fitness centers, pool, bowling alley, beach access, fishing, scuba diving, snorkeling and golf course.
•Financial Opportunities: 401k savings program with company match and vesting on day one, retail and merchant employee discount programs, life insurance, business travel insurance and more.
•Work/Life Balance: Tuition reimbursement programs and flexible schedules.

Equal Opportunity: Commitment to diversity and strategic partnerships. RGNext is committed to recruiting, hiring, and fostering the most qualified employees. RGNext provides equal employment opportunity to all employees and applicants without regard to an individual's protected status: race/ethnicity, color, national origin, ancestry, sex/gender, gender identity/expression, sexual orientation, marital/parental status, pregnancy/childbirth or related conditions, religion, creed, age, disability, genetic information, veteran status, or any other protected status. RGNext bases all employment decisions upon an individual's qualifications and ability to perform the work assigned.



•Note: This job description describes the general nature of the duties and requirements of the job. It is not intended to be an exhaustive list or to limit the supervisor's ability to modify work assignments as appropriate.
Job Requirements
Required Skills
•Knowledge of and advanced troubleshooting skills with Windows 10, Windows Server 2012 R2, and 2016.
•Knowledge and advanced troubleshooting skills with VMware vSphere 6+.
•Strong documentation skills, organizational skills, and the ability to interact with team members cross-functionally.
•Strong verbal and written communication skills.
•Strong organization and project management skills.
•Basic network troubleshooting skills.
•Basic Linux troubleshooting is a plus.
•Excellent written and verbal communication skills.
•Ability to work independently on assigned tasks; self-starter.
•Ability to work in a collaborative, multi-discipline environment.
•Strong analytical, troubleshooting and problem solving skills.
•Strong organizational and time management skills to balance, plan, prioritize, and execute projects.
•Ability to work within a dynamic, fast paced environment with time constraints.



Required Experience
•BS in Information Technology or combinations of education and related experience.
•Two or more years of Systems Administration experience.
•CompTIA Security+ or similar certifications meeting DoD 8570.01-M IAT Level II or completed within six months of hire.
•Preferred: MCSA Certified
•Preferred: Experience in scripting languages (Python, Bash, PowerShell) WSUS, SCCM, and VMware vSphere.
•Must be able to obtain and maintain a DoD Secret security clearance, which includes U.S. Citizenship or U.S. naturalization
•This position is unaccompanied.
•Must be able to relocate to the United States Army Kwajalein Atoll, Marshall Islands.
•Must be able to obtain and maintain a U.S. passport
•Valid U.S. Driver's License required