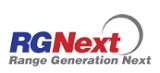 Radar Calibration Engineer
Job Location
Ronald Reagan Army Base -

Kwajalein Atoll

, Marshall Islands
Job Description
RGNext offers our team of experienced, professional employees, an environment of challenging, stimulating and personally and professionally rewarding career opportunities like this one!

Essential Functions

Provide calibrations and operations & maintenance support for ALCOR (C-band) and MMW (Ka-band) radar systems.
Oversee design, development, installation and testing of radar hardware and software modifications and upgrades.
Measure and analyze radar system performance.
Perform real time operations at the radar console.
Perform and analyze any calibration or system test at both ALCOR and MMW radars.
Review all calibrations for errors, system anomalies, and long-term trends.
Update calibrations documentation, including instructions and calibrations histories.
Train personnel to qualify them as mission calibrations engineers or to perform routine calibrations.
Assist in diagnostic efforts related to problems uncovered by system tests.
Provide recommendations for calibration improvements and modifications.
Perform other related duties as assigned.
Required Skills

Skills in data analysis using MATLAB and UNIX/LINUX.
Ability to perform real time calibrations and operations at the radar console.
Familiarity with Microsoft Office Suite.
Ability to organize and communicate technical information in a clear and concise manner.
Direct experience with testing, calibration, troubleshooting and acceptance testing.
Ability to train console operators and radar operation personnel.
Ability to interface at a technical level with engineers from varying backgrounds.

What We Offer:

Everyday Wellness: Access to on-base fitness centers, pool, bowling alley, beach access, fishing, scuba diving, snorkeling and golf course.
Financial Opportunities: 401k savings program with company match and vesting on day one, retail and merchant employee discount programs, life insurance, business travel insurance and more.
Work/Life Balance: Tuition reimbursement programs and flexible schedules.
Equal Opportunity: Commitment to diversity and strategic partnerships.

Note: This job description describes the general nature of the duties and requirements of the job. It is not intended to be an exhaustive list or to limit the supervisor's ability to modify work assignments as appropriate.


RGNext is an Equal Opportunity/Affirmative Action employer. All qualified applicants will receive consideration for employment without regard to race, color, religion, creed, sex, sexual orientation, gender identity, national origin, disability, protected Veteran status or any other protected class.
Job Requirements
Bachelor's degree in engineering, physics, math or related discipline.
Two or more years of directly related on the job experience including field installation and testing, calibration, troubleshooting and acceptance testing of complex hardware systems.
Experience with MySQL database is a plus, desired.
Familiarity with C++ or other object-oriented programming language, desired.
Additional Eligibility Qualifications

The flexibility to work occasional non-duty hours or on weekends to support specific project or mission requirements.
This position is unaccompanied.
Must be able to relocate to the United States Army Kwajalein Atoll, Marshall Islands.
Must be able to obtain and maintain a U.S. passport
Must be able to obtain and maintain a DoD security clearance, which includes U.S. Citizenship or U.S. naturalization
How To Apply
Please apply online at the company career site, https://www.rgnext.com. To review all available openings visit our online https://www.rgnext.com/careers/