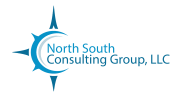 ACES ICOM Regional Manager
Job Location
Camp Humphreys Korea -

Camp Humphreys

, South Korea
Job Description
North South Consulting Group is looking for a Regional Manger for a Korea and Japan. The position is located in at Camp Humphreys Korea. The regional manager will support Army Continuing Education Support by managing the OCONUS workforce in Korea and Japan.

The Department of Defense directs the Military Departments to provide Service Members with
opportunities to continue their education similar to those available to their peers in the civilian sector; Department of
Defense Instruction (DoDI) 1322.25, Voluntary Education Programs and DoDI 1322.19 Voluntary Education
Programs in Overseas Areas. The Army implements these directives through Army Regulation 621-5, Army
Continuing Education System. The ACES mission is to promote lifelong learning opportunities vigorously to
sharpen the competitive edge of the Army by providing and managing quality self-development programs and
services. ACES also supports the education and career goals of family members, Department of the Army civilians,
and other eligible personnel as described in AR-621-5.

Tasks will include coordination with HQ IMCOM, local contracting command, vendor Program Manager, and vendor employees in the area of responsibility. One of the main tasks for the Regional Program manager is to complete SOFA and logistical support requirements in a timely manner.
Job Requirements
Requirements:

- Have knowledge of host country requirements, SOFA timelines/processes, Non-combatant Evacuation Operations (NEO), contingency operations.

- Have a minimum of five (5) years general managerial experience
How To Apply
If you are interested in the position please email chase.stevens@nscg-llc.com and provide a resume with contact information.