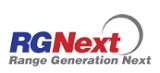 Engineering Technician II - Optics - Kwajalein Atoll
Job Location
Kwajalein Atoll

, Marshall Islands
Job Description
Ready to launch your career? RGNext operates, maintains, and sustains mission-critical systems to provide safe and effective launch, testing, and tracking of Department of Defense, civil, commercial and international space lift vehicles. We support ballistic missile, guided weapon and aeronautical tests and evaluations as well as support space situational awareness operations and experiments to defend the United States to ensure our nation's safety. Our employees serve on the forefront of global defense and space operations. We offer our team of experienced, professional employees an environment of challenging, stimulating and personally and professionally rewarding career opportunities.

This position is located at Kwajalein Atoll

Essential Functions

Operate and maintain RTS instrumentation optics systems and high-speed video cameras.
Perform preventive and corrective maintenance on assigned equipment in accordance with applicable system technical orders and other appropriate technical documentation.
Analyze optical tracking equipment and system problems to resolution.
Maintain Configuration Documentation (CD/CM), and other records.
Frequently perform job duties at remote sites in tropical environment.
Perform daily operations and mission support activities according to standardized checklists and work instructions.
Identify areas of process improvement and recommend efficiencies.
Assist engineers and other technicians with system troubleshooting and repair.
Assist and provide input into special projects, calibrations and tests.
Troubleshoot to component level, test, repair, calibrate, adjust, install and inspect instrumentation
Provide support to site leads for inventory control and facilities inspections as assigned.
Perform other duties as assigned.
Job Requirements
Required Skills

Strong organizational skills
Good oral and written communication skills
Knowledge of hand tools and test equipment.
Proficient in the use of Microsoft Suite
Understanding of analog and digital camera systems and recorders.
Knowledge of digital control systems and/or servo and motor control.
Ability to perform mechanical and electrical assembly, wiring, soldering repair, and checkout on a variety of electronic components subassemblies, panels, and chassis.
Knowledge of server hardware and Linux operating system.
Able to perform duties with little supervision.
Required Experience

Associates degree in electronics is desired, or a two year technical school, or equivalent military experience
Minimum education requirement of a High School Diploma or equivalency
Two or more years of experience with field maintenance, tracking system maintenance, electronics, computer systems, and/or optical systems required
Experience with Maximo, Integrated Maintenance Data System (IMDS)/SMARTT and/or other maintenance control systems
Experience with Fiber optics maintenance and testing, desired
Experience with optical data collection and/or reduction techniques, desired
Additional Eligibility Qualifications

Able to work at heights up to 60 feet; able to lift, push, pull and carry up to 50 lbs. Able to sustain prolonged periods of standing, kneeling and or repeated stooping.
Able to travel by boat, helicopter, or aircraft to work at remote sites with limited facilities. Must have a waist circumference of 42" or less to ride in helicopters.
The flexibility to work occasional non-duty hours or on weekends to support specific project or mission requirements.
This position is unaccompanied.
Must be able to relocate to the United States Army Kwajalein Atoll, Marshall Islands.
Must be able to obtain and maintain a U.S. passport
Must be able to obtain and maintain a DoD Secret security clearance, which includes U.S. Citizenship or U.S. naturalization
Valid U.S. Driver's License required.
What We Offer:

Everyday Wellness: Access to on-base fitness centers, pool, bowling alley, beach access, fishing, scuba diving, snorkeling and golf course.
Financial Opportunities: 401k savings program with company match and vesting on day one, retail and merchant employee discount programs, life insurance, business travel insurance and more.
Work/Life Balance: Tuition reimbursement programs and flexible schedules.
Equal Opportunity: Commitment to diversity and strategic partnerships.

Note: This job description describes the general nature of the duties and requirements of the job. It is not intended to be an exhaustive list or to limit the supervisor's ability to modify work assignments as appropriate.

RGNext is an Equal Opportunity/Affirmative Action employer. All qualified applicants will receive consideration for employment without regard to race, color, religion, creed, sex, sexual orientation, gender identity, national origin, disability, protected Veteran status or any other protected class.