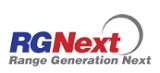 Senior Range & Deputy Program Manager
Job Location
Kwajalein Atoll

, Marshall Islands
Job Description
Ready to launch your career? RGNext operates, maintains, and sustains mission-critical systems to provide safe and effective launch, testing, and tracking of Department of Defense, civil, commercial and international space lift vehicles. We support ballistic missile, guided weapon and aeronautical tests and evaluations as well as support space situational awareness operations and experiments to defend the United States to ensure our nation's safety. Our employees serve on the forefront of global defense and space operations. We offer our team of experienced, professional employees an environment of challenging, stimulating and personally and professionally rewarding career opportunities.

This position is located at Kwajalein Atoll

Essential Functions

On behalf of the RETS Program Manager ensures daily oversite of roughly 250 engineers and technicians and contract support staff. Ensuring all mission instrumentation supporting the Reagan Test Site Engineering and Technical Services (RETS) that meets or exceeds contract PWS standards.
Support 24/7 Space Surveillance operations and collect test and evaluation data on DoD and NASA sponsored flight tests.
Directly interfaces with on-site US Government personnel. Primary point of contact representing RGNext/RETS contract to the RTS Director's staff and USAG-KA Commander.
Lead assigned staff and other contract managers in the absence of the Program Manager.
Ensure the organization is staffed with qualified personnel needed to successfully plan and manage RETS test and maintenance operations.
Provide technical recommendations to leadership on system maintenance options and suggested improvements.
Exercise routine safety and security oversite of contract operations at the remote location to include industrial compliance practices.
Ensure personnel are properly trained to execute assigned responsibilities and receive initial and recurring guidance, instructions, and direction needed to provide high quality and timely service.
Ensure assigned RETS contract CDRLs are reviewed prior to release on a recurring basis. Ensures contract products are delivered on time consistent with PWS requirements.
On behalf of the RETS Program Manager prepares and provides progress updates, status reports, and briefings as required or requested.
Job Requirements
Additional Qualifications

Must be able to travel by plane or small sea going vessel between working locations.
Must have a waist circumference of 42" or less to ride in helicopters.
Must be able to lift at least 35 lbs. to waist height.
Must possess and maintain a DoD SECRET security clearance, which includes U.S. citizenship or U.S. naturalization.
Ability to relocate to and reside at the United States Army Kwajalein Atoll, Marshall Islands.
Must possess a valid U.S. passport.
A valid U.S. Driver's License.
This position is accompanied with related dependent travel and onsite housing benefits.
What We Offer:

Everyday Wellness: Access to on-base fitness centers, pool, bowling alley, beach access, fishing, scuba diving, snorkeling and golf course.
Financial Opportunities: 401k savings program with company match and vesting on day one, retail and merchant employee discount programs, life insurance, business travel insurance and more.
Work/Life Balance: Tuition reimbursement programs and flexible work and travel schedules.
Equal Opportunity: Commitment to diversity and strategic partnerships.
Note: This job description describes the general nature of the duties and requirements of the job. It is not intended to be an exhaustive list or to limit the supervisor's ability to modify work assignments as appropriate.

RGNext is an Equal Opportunity/Affirmative Action employer. All qualified applicants will receive consideration for employment without regard to race, color, religion, creed, sex, sexual orientation, gender identity, national origin, disability, protected Veteran status or any other protected class.