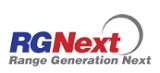 Engineering Technician II - Kwajalein Atoll
Job Location
Kwajalein Atoll

, Marshall Islands
Job Description
Ready to launch your career? RGNext operates, maintains, and sustains mission-critical systems to provide safe and effective launch, testing, and tracking of Department of Defense, civil, commercial and international space lift vehicles. We support ballistic missile, guided weapon and aeronautical tests and evaluations as well as support space situational awareness operations and experiments to defend the United States to ensure our nation's safety. Our employees serve on the forefront of global defense and space operations. We offer our team of experienced, professional employees an environment of challenging, stimulating and personally and professionally rewarding career opportunities.

This position is located at Kwajalein Atoll

Essential Functions

Provide operations and maintenance support for a C-Band and Ka-Band radar system.
Provide transmitter operations support including but not limited to daily warm-ups, satellite tracks, SOI tasking and range test operations.
Perform necessary diagnostics and repair of radar equipment.
Maintain maintenance schedules, spare parts, and equipment inventory.
Support day-to-day operations with the Radar Operations Director to meet 24x7 radar mission requirements.
Perform shift work to support operational tasking
Perform other related duties as assigned
Required Skills

Excellent working understanding of engineering practices including but not limited to:
o Soldering

o Circuit board assembly

o System and component level troubleshooting using oscilloscopes, spectrum analyzers, power meters, and other RF test equipment.

to read electronic schematics
Familiarity with Microsoft Office Suite
Understanding of RF and Microwave transmitters and receivers.
Willingness and physical ability to climb and work at heights.
Willingness and physical ability to carry equipment weighing 50 lbs.
Familiarity and experience with Allen Bradley control systems and radar antenna servo control systems
Proficiency in reading, writing and troubleshooting in RSLinx, RSLogix, RSView, Matlab is desired
Ability to perform maintenance on vacuum tubes and high power peak pulsed microwave transmitters is desired
Job Requirements
Required Experience

High School Diploma or equivalent or a two year technical school, or equivalent military experience or equivalent combination of education and experience
Two or more years of electronic related experience
Associate's Degree in Electronics Technology or related is desired
Additional Eligibility Qualifications

The flexibility to work occasional non-duty hours or on weekends to support specific project or mission requirements.
Climber II Certification or ability to obtain certification within 6 months of hire (local training and testing provided).
This position is unaccompanied.
Must be able to relocate to the United States Army Kwajalein Atoll, Marshall Islands.
Must be able to obtain and maintain a U.S. passport
Must be able to obtain and maintain a DoD security clearance, which includes U.S. Citizenship or U.S. naturalization
Valid U.S. Driver's License required.
What We Offer:

Everyday Wellness: Access to on-base fitness centers, pool, bowling alley, beach access, fishing, scuba diving, snorkeling and golf course.
Financial Opportunities: 401k savings program with company match and vesting on day one, retail and merchant employee discount programs, life insurance, business travel insurance and more.
Work/Life Balance: Tuition reimbursement programs and flexible schedules.
Equal Opportunity: Commitment to diversity and strategic partnerships.
Note: This job description describes the general nature of the duties and requirements of the job. It is not intended to be an exhaustive list or to limit the supervisor's ability to modify work assignments as appropriate.

RGNext is an Equal Opportunity/Affirmative Action employer. All qualified applicants will receive consideration for employment without regard to race, color, religion, creed, sex, sexual orientation, gender identity, national origin, disability, protected Veteran status or any other protected class.