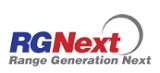 Systems Engineer - Kwajalein Atoll
Job Location
Kwajalein Atoll

, Marshall Islands
Job Description
Ready to launch your career? RGNext operates, maintains, and sustains mission-critical systems to provide safe and effective launch, testing, and tracking of Department of Defense, civil, commercial and international space lift vehicles. We support ballistic missile, guided weapon and aeronautical tests and evaluations as well as support space situational awareness operations and experiments to defend the United States to ensure our nation's safety. Our employees serve on the forefront of global defense and space operations. We offer our team of experienced, professional employees an environment of challenging, stimulating and personally and professionally rewarding career opportunities.

This position is located at Kwajalein Atoll

Essential Functions

Responsible for the rocket flight safety systems located in Reagan Test Site.
Operate, maintain, and upgrade both a land and sea based system. The systems include a variety of software and hardware (displays, electronics, high power transmitters, antennas and pedestals, networks, telemetry, communications, and facilities). The systems are located on a ship (USAV Worthy) and at sites on the islands of Kwajalein and Roi Namur.
Responsible for project development and management, working with other engineers to provide leadership and technical oversight in projects for the land-based and ship-based systems.
Lead technical staff in the preparation, planning and execution of flight safety operations. This involves all aspects of preparing the systems for missions; interfacing with government representatives, industry partners, and other contractors in a team environment.
Represent the Range Safety group as a component of the larger mission support team at the RTS.
Assist in creating required documentation including mission checklists, reports, summaries, and technical memos.
Responsible for the site RF Safety program located at United States Army Garrison Kwajalein Atoll and Reagan Test Site. This includes working with others to accomplish the RF Safety training, surveys, and monitoring system changes.
Review of new implementations and improvements to RF transmitting equipment for compliance with Safety requirements. This will include assisting with standard engineering analysis in the implementation of system upgrades and modifications across the range.
Job Requirements
Required Skills

Excellent organization, project and team leadership skills.
Ability to effectively prioritize and juggle multiple concurrent projects.
Proficient in Microsoft Project. •Proficient in oral and written communications including presentation skills; the ability to interface effectively with immediate team members, management, and customers in a professional and courteous manner
Able to provide cost estimates and track budgets.
Able to follow and establish configuration management processes.
Self-motivated to continually seek out and improve the systems, team, and operations
Must be proficient in Microsoft Office Suite
Demonstrated knowledge and experience in some or all of the following areas: systems, software, and hardware engineering, radio frequency, routed and switched IP networking, desired
PMP, PgMP, CAPM, or PMI-SP certified, desired
Knowledge of testing methodologies for software, hardware, and systems, desired •Knowledge of software development processes, desired •Knowledge of software configuration management (CVS, Forge, etc.), desired
Knowledge of Radio Frequency (RF) theory and test equipment, desired
Familiar with Department of Defense Information Assurance Certification & Accreditation Program (DIACAP), Risk Management Framework (RMF), and the Universal Documentation System (UDS), desired
Must be willing and physically able to sail aboard the KMRSS Worthy in a deep sea environment for extended periods.
Able to travel by boat, helicopter, or aircraft to work at remote sites with limited facilities. Must have a waist circumference of 42" or less to ride in helicopters.
Required Experience

BS in Engineering, Project Management or related discipline.
MS in Engineering, Project Management or related discipline, desired.
Two or more years of experience in Project Management and Systems engineering or related disciplines.
Broad engineering experience leading and completing large technical projects.
Experience working with technical specifications, including design, implementation, testing and verification.
Additional Eligibility Qualifications

Must be able to obtain and maintain a DoD Secret Security Clearance, which includes U.S. citizenship or U.S. naturalization.
This position is a remote overseas assignment on the Reagan Test Site (RTS) on United States Army Kwajalein Atoll (USAKA), in support of daily, space operations and launch support
Position is accompanied.
Valid U.S. Driver's License required
Valid U.S. Passport required
What We Offer:

Everyday Wellness: Access to on-base fitness centers, pool, bowling alley, beach access and restaurants.
Financial Opportunities: 401k savings program with company match and vesting on day one, retail and merchant employee discount programs, life insurance, business travel insurance and more.
Work/Life Balance: Tuition reimbursement programs and flexible schedules.
Equal Opportunity: Commitment to diversity and strategic partnerships.
Note: This job description describes the general nature of the duties and requirements of the job. It is not intended to be an exhaustive list or to limit the supervisor's ability to modify work assignments as appropriate.

RGNext is an Equal Opportunity/Affirmative Action employer. All qualified applicants will receive consideration for employment without regard to race, color, religion, creed, sex, sexual orientation, gender identity, national origin, disability, protected Veteran status or any other protected class.