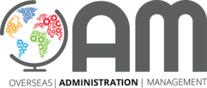 Web Designer / Developer (Fluent in French & English)
Job Location
Cape Town

,

Western Cape

, South Africa
Job Description
You will be responsible for various digital design tasks and projects, including:

- Creation / revamp of websites for our portfolio of clients (WordPress + HTML)
- UI design / UX optimisations
- Design of mailers / newsflash for our clients' internal and external communications
- Design of banners in GIF / HTML5 for our client's online advertising campaigns
- Posting content and news to inject life into our portfolio of websites

The following skills would be a benefit:

- Web infographics / Excel

You will be part of the young and vibrant digital marketing team and work hand in hand with the design and communication team.

PROFILE:

Melting creativity and technique, you are capable of leading your own project while working on numerous other requests. You are very organized, a team-player and multi-tasks.
Job Requirements
REQUIREMENTS:

- Minimum 2 years' experience in a similar position
- HTML5 / CSS3 / JS
- PHP knowledge and understanding
- WordPress used with best practices
- Photoshop / Illustrator / Dreamweaver
- SEO and UX understanding
How To Apply
Please send your detailed CV to recruitment@overseasam.com with the Job Title in the subject line.

Please note that all positions are based locally in South Africa. Should you apply from another country, please send a small paragraph to explain where you are currently based and why you are looking for a position abroad in a foreign company and what do you know about South Africa.