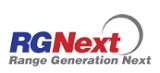 RGNext was established in early 2013 to perform operations, maintenance and sustainment for the U.S. Air Force Space Command's U.S. Air Force Space and Missile Systems Center's Launch and Test Range System (LTRS) Integrated Support Contract (LISC). Through performance of the LISC program, RGNext's primary objectives are to ensure mission success through responsive Operations, Maintenance, and Sustainment (OM&S) and to reduce range costs through efficiencies from consolidating contracts and using common processes, where practical, throughout the range enterprise.

RGNext has been awarded the contract for the Reagan Test Site (RTS) Engineering and Technical Services (RETS) to support the highly specialized test and evaluation operations of RTS. RTS operates as a tenant unit on Kwajalein Atoll and at the RTS Operations Center located in Huntsville, Alabama. This award provides a contracting vehicle for the provision of world class distributed, yet globally connected, RTS Range operations services, that executes and reports on theater and strategic offensive and defensive ballistic missile testing and supports space situational awareness operations and experiments from the 2 locations, using a wide array of highly sophisticated radar, telemetry, and optical sensors to meet the needs of the Department of Defense in defending the United States and its interests.

RGNext locations include the Eastern Range of the United States on Florida's Space Coast, the Western Range at Vandenberg Air Force Base, California, Huntsville, Alabama and other remote locations.

Parent companies

RGNext is a joint venture between Raytheon Company and General Dynamics Information Technology. For information and career opportunities at Raytheon, please visit www.Raytheon.com. For information and career opportunities at General Dynamics IT, please visit www.GDIT.com.
Job Application Instructions